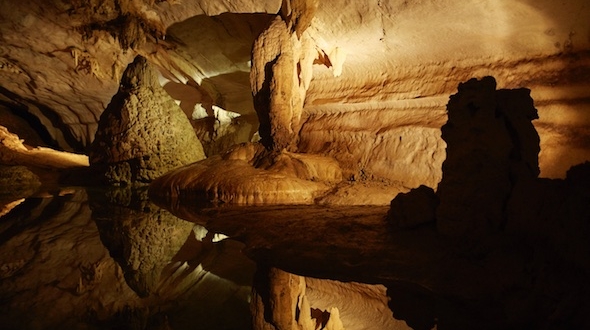 A UNESCO World Heritage rainforest, an ancient culture and impressive caves await at Borneo's Gunung Mulu National Park. Nature lovers, rejoice.
The Gunung Mulu World Heritage Area is located in Borneo, in the Malaysian state of Sarawak. It has been a UNESCO World Heritage Site since 2005. Little known outside Malaysia, the park is home to some of the most majestic and thrilling nature experiences in Southeast Asia.
Travel by longboat along the picturesque Melinau River to reach two of Mulu's majestic caves, Clearwater and Wind caves. Explore by torchlight, marvelling at cavernous halls, stunning water features and wondrous rock formations. Then cool off with a refreshing dip in the brisk waters of a subterranean river.
Cross the suspension bridge into the national park and soak up the sights and sounds of an ancient rainforest as you stroll along the boardwalk towards the beautiful Lang Cave and impressive Deer Cave, home to three million Wrinkle Lipped bats. As the sun sets, witness the spectacular exodus of the bats as they fly from the cave each night.
Your accommodation in Mulu is the luxurious Mulu Marriott, beautifully situated on the Melinau River. With an ethnic design resembling longhouses, you wake each morning in a sumptuous room suspended on a walkway in the lush surrounds of the forest. After a day of incredible experiences, take time to lounge poolside in the company of spectacular views and relax over an evening drink in the riverside bar.
Gunung Mulu National Park is one of the true wonders of the world.
Contact us to start planning your Borneo experience and to find out more about this incredible caves and rainforest experience.