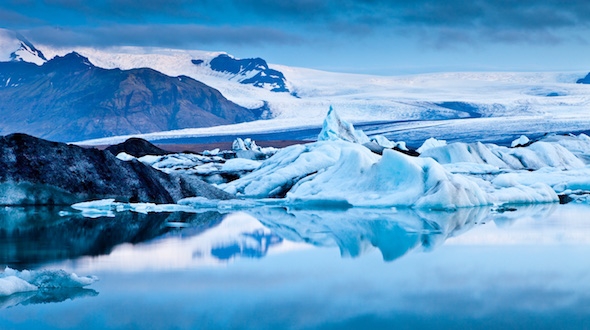 Iceland is home to some of the world's most spectacular settings, and its waterfalls and glaciers are just two of many incredible natural features that will leave you spellbound.
Iceland's southern coast is glittering with glacial icecaps and majestic waterfalls. As you travel along the coast of the North Atlantic on your Seven Skies Iceland experience, the dramatic and varied scenery will ignite your senses.
Beautiful Gullfoss waterfall and the bubbling hot springs of Geysir are the entree to your Iceland adventure. Next, drive along wild, black-sand beaches by super jeep enjoying vistas of breathtaking peaks and glistening icecaps. Take off on foot to hike the foothills of Europe's largest glacier, Vatnajökull, and visit the spectacular Jokulsarlon glacial lagoon, where your private zodiac boat brings you up close to luminous-blue icebergs floating in turquoise waters.
Finally, the breathtaking Skogafoss and Seljalandsfoss waterfalls will leave you in no doubt that Iceland is truly a land of exquisite natural beauty.
See more of Iceland on our 14 day & 13 night Iceland experience and then contact us to start planning an extraordinary holiday.